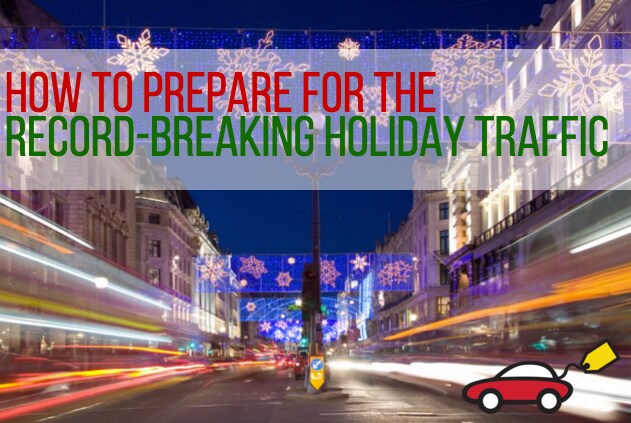 If you're hitting the road for Christmas and New Year's, you're going to be joining roughy 100 million other people.
News flash: that's A LOT of folks. In fact, the holiday traveling count has never hit the above 100 million mark. According to the AAA, this is going to be a 1 percent increase from last year, and it's the seventh year in a row that there's been a jump in holiday travel.
So, how do you gear up for this? Luther Honda of St. Cloud is here to help. From December 23rd to January 3rd, it's going to be bumper-to-bumper in several places here throughout Minnesota, so take these tips into consideration.
1) Be wary of inclement weather. If you've got a road trip ahead of you, plan accordingly. Check your tire pressure, put together a winter kit in case you break down and leave much sooner than you normally would.
2) Don't drive while if you've had a few drinks. This is an obvious one, but it should be taken even more seriously at this point. The traffic is going to be awful and bad weather could be involved. Just the slightest altering of your decision making could prove incredibly dangerous. Don't risk it.
3) It's going to be dark much quicker. Daylight savings ended over a month ago, so if you're traveling in the afternoon you'll probably driving at night. Make sure your headlights and taillights are operating properly before you hit the road.
4) Be nice. It's the holidays. Don't get frustrated and making a bad decision. Also, don't put anyone in a bad mood over the holidays. Stay patient, alert and positive. Traffic isn't the worst thing in the world. This is the best time of year. Embrace it!
Our team hopes you have a fantastic Christmas break and New Year's. Let's close 2015 out the right way.
Contact our Honda dealership
in St. Cloud, Minnesota for more information. Are you looking for the 2016 Honda Accord in St. Cloud? Let us know.
Click here
for directions to our Honda store in St. Cloud, Minnesota. Are you looking for Honda service in St. Cloud or Honda parts in St. Cloud? Reach out to us.
Luther Honda of St. Cloud is proud to serve the St. Cloud community, as well as customers looking for new and used cars for sale in Sauk Rapids, St. Joseph, Little Rapids and Monticello, Minnesota. Visit us today.