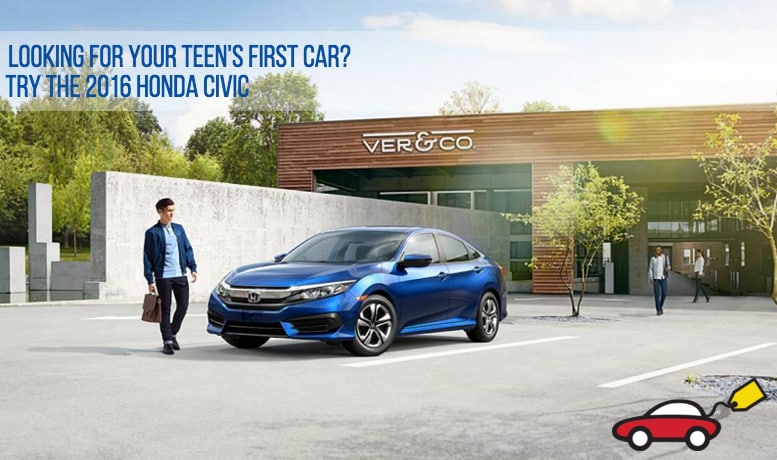 Car shopping can be a bit overwhelming, especially if you're on the hunt for a vehicle for your kid.
We'd like to make that a little easier.
Honda vehicles have been known for their reliability for a long time, and the
2016 Honda Civic
can be added to that list. It's economical, safe, technologically advanced and reasonably priced. In fact, you can buy it brand new for under $23,000.
If you're on the hunt for the 2016 Honda Civic in St. Joseph or St. Cloud, Minnesota, you've stopped at the right place. Here are its strengths and why it's a perfect first car for your teenager.
It gets great gas mileage
You'll receive up to 42 miles per gallon on the highway and 31 miles per gallon in the city. No matter where you're child is going, they'll have incredible fuel economy.
It's safe
Teenagers have the reputation of driving a little crazy. The all-new Civic has the protection to help them out, in case that ever happens. If your child tends to drift, the vehicle's Lane Keep Assist system will turn the wheel and put them back where they should be.
The Civic also has a brand new technology called LaneWatch, which is a camera that's attached to the side mirrors. This camera's footage shows up on the Display Audio screen, and allows the driver to see FOUR TIMES as much as a regular side mirror.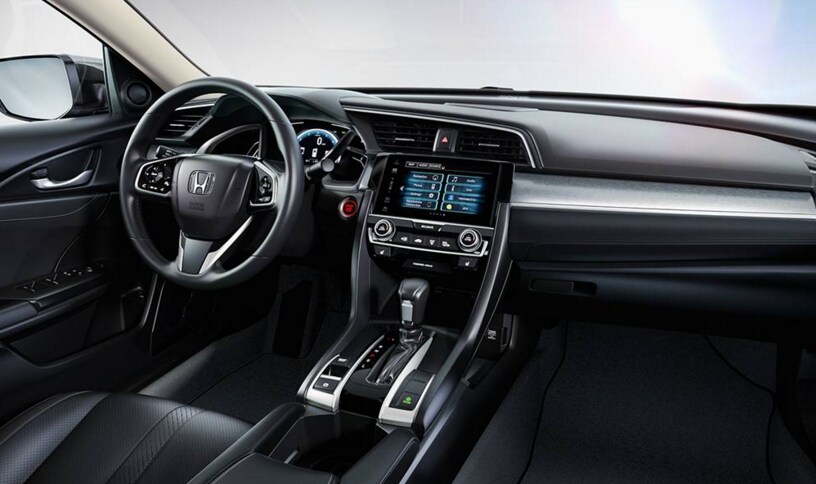 It's packed with useful and fun technology
Worried about your kid texting and driving on their smartphone? Don't. The 2016 Honda Civic's Apple CarPlay technology allows them to wirelessly connect their iPhone to the vehicle and access most of their apps and capabilities through its touchscreen on the dashboard. It also comes with Android Auto, which does the same thing. So now they don't have a reason to pick up that phone.
You won't have to break the bank, even though it's a new car
Our Honda dealership has the 2016 Honda Civic priced below $23,000 in our
online inventory
. That's a great price for a vehicle this advanced.
There's nothing wrong with going brand new for your kid's first car. 2016 models are equipped with the best features that'll give you the peace of mind that you need, and you won't spend a ton of money. They're designed with you in mind.
Contact our Honda store
in St. Cloud, Minnesota for more information. Are you looking for a Honda CR-V for sale in Monticello, MN? We can help. Give us a call.
Luther Honda of St. Cloud is proud to serve the St. Cloud community, as well as customers looking for new and used cars for sale in Sauk Rapids, St. Joseph, Little Rapids and Monticello, Minnesota. Visit us today.