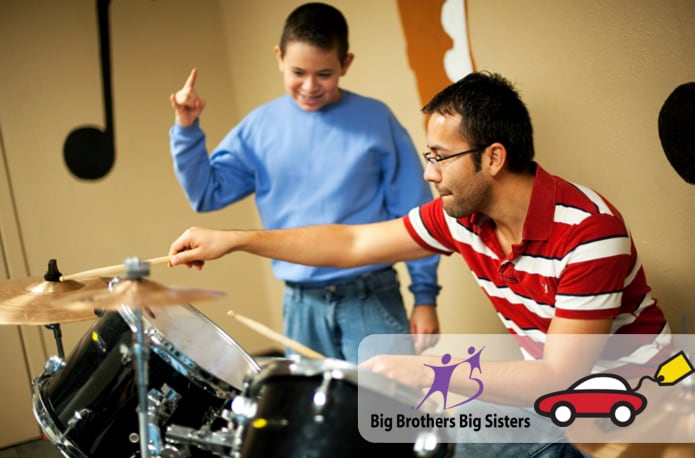 A person's early years are the most important ones in their life. That's when they're learning the ways of the world, and who they are. Young children soak up their environment like a sponge, and need all of the guidance they can possibly get.
If they're not getting the support they need, it could really affect their life.
Our Honda dealership in St. Cloud, Minnesota realizes just how vital a positive figure in a child's life is. That's why we are proud sponsors of Big Sisters Big Brothers in Central Minnesota.
If you're not familiar with this organization, they provide adult volunteers, which are called "Bigs" to hang out with kids, called "Littles" and provide meaningful mentoring.
Big Brothers Big Sisters has been around since 1969, and there's a reason behind that. It has changed thousands of lives across the country since its inception.
Once a child goes through the program, they're 52% less likely to cut class, 32% less likely to engage in violence, 46% less likely to use illegal drugs, 65% of them show a greater interest towards school and 80% of kids improve their grade in at least one subject.
Are you thinking of
volunteering
your time to help this cause? They'd truly love to have you. Big Brothers Big Sisters of Central Minnesota are currently looking for volunteers, and would greatly appreciate your support.
Click here
to get started with that.
Get involved today. It's your time to really give back to your community.
Contact our Honda store
in St. Cloud, Minnesota for more information. Are you looking for a Honda CR-V for sale in Monticello, MN? We can help. Give us a call.
Luther Honda of St. Cloud is proud to serve the St. Cloud community, as well as customers looking for new and used cars for sale in Sauk Rapids, St. Joseph, Little Rapids and Monticello, Minnesota. Visit us today.