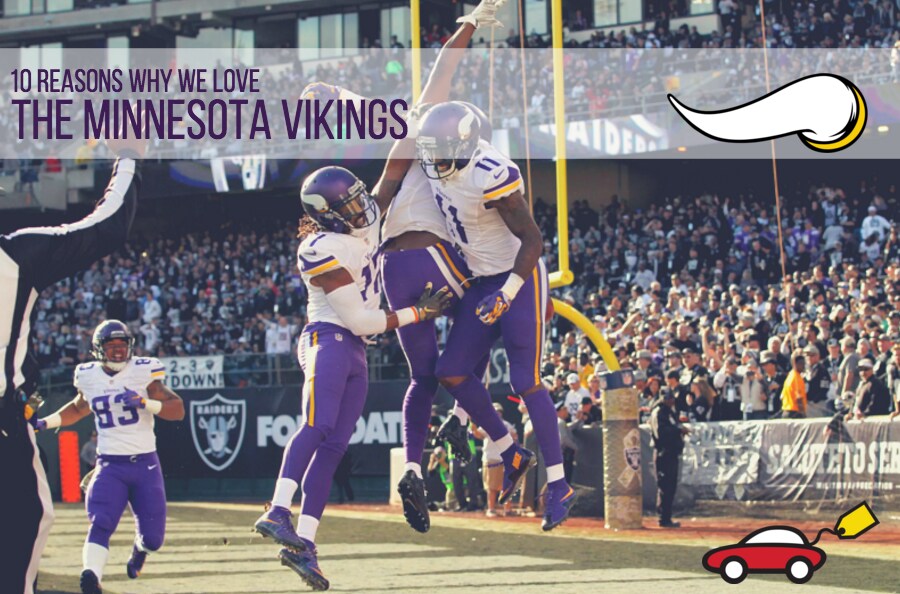 The playoffs are just days away, and for the first time in several years, the Minnesota Vikings are in it. Not to mention, they're divisional champions.
It's a wonderful time to be a Vikings fan, so we thought we'd compile 10 of our favorite reasons why we're Vikings fans. It seems like there's a million reasons, but we narrowed it down. Writing down a million bullet points would be a bit overwhelming.
1) Ragnar. He's the only official "human" mascot in NFL, and hasn't missed a Vikings game since he took over the gig in 1994.
2) Prince. The legendary musician has stated his love for the Vikings for many years. In fact, you can often spot him at home games.
3) The rivalries. Let's be honest, even though we despise the Green Bay Packers, the Chicago Bears and the Detroit Lions, those games are always a blast. It's what football is all about.
4) The new stadium. This has been the talk of the state lately, now that we're getting closer and closer to its opening. It opens next season.
5) The fans. We're dedicated. Our team is 0-4 in Super Bowls, but that doesn't phase us. One of these days, that Lombardi Trophy will belong to us.
6) Adrian Peterson. Need we say more? The dude is a legend.
7) Cold weather football is the best kind of football. Since we play a lot of teams from up north, we battle a lot of cold nights. That's how it should be.
8) Mike Zimmer. Not too long ago, our team was pretty bad. In Mike Zimmer's second year, he's turned his football team around and gotten them to an 11-5 record. He's easily the most exciting coach we've had in awhile.
9) Teddy Bridgewater. He's only 23 years old, but he's already showing flashes of brilliance. This could be our franchise QB.
10) Our uniforms. They're just flat-out clean. They're definitely some of the best in the NFL.
Skol!
Contact our Honda dealership
in St. Cloud, Minnesota for more information. Are you looking for the 2016 Honda Accord in St. Cloud? Let us know.
Click here
for directions to our Honda store in St. Cloud, Minnesota. Are you looking for Honda service in St. Cloud or Honda parts in St. Cloud? Reach out to us.
Luther Honda of St. Cloud is proud to serve the St. Cloud community, as well as customers looking for new and used cars for sale in Sauk Rapids, St. Joseph, Little Rapids and Monticello, Minnesota. Visit us today.