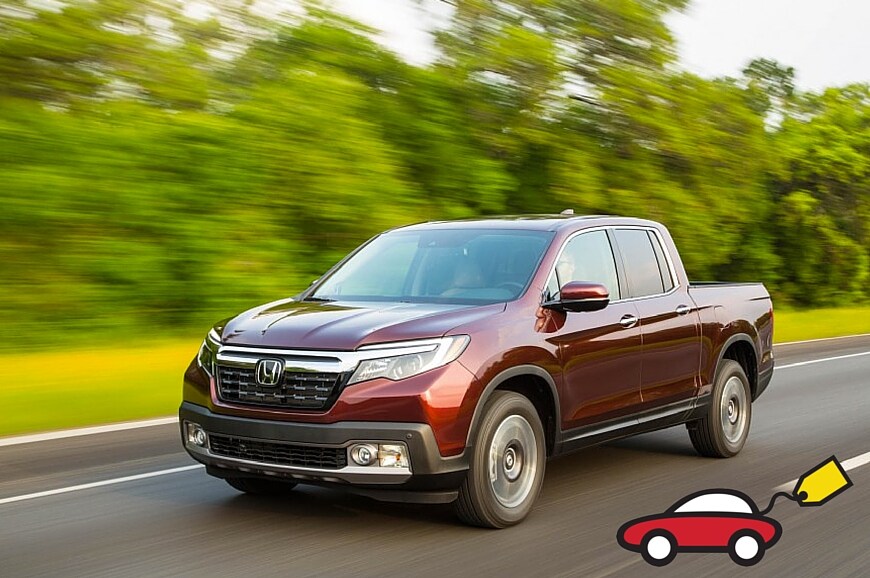 The 2017 Honda Ridgeline was announced quite some time ago, but it took a little bit for the pricing information to be announced. Thankfully, the time has arrived.
Honda claims that the all-new Honda Ridgeline will start out at $30,375, and could cost all the way up to $43,770 if you include all of its fancy bells and whistles. For everything that the Ridgeline has, we think this is a great price.
If you haven't familiarized yourself with the 2017 Honda Ridgeline yet, know that there's a lot to love. the new model is a bit bigger and tougher, coming with a 3-inch longer wheelbase and overall length.
These days, people need a lot of different seat options. This helps with making room for more cargo. The Honda Ridgeline is still one of the leaders in its class for space and cargo, and comes with a versatile rear seat.
"Fold the rear seats up to fit unwieldy items like a TV or a bicycle. Even folded down, there's enough space underneath the seats to store bulky cargo," Honda says.
Here's something completely unique. The 2017 Honda Ridgeline boasts a truck bed audio system. Now, why would someone want that? It would be a perfect idea for cookouts, hanging by the lake and so much more. The speakers are also waterproof.
More information is coming about the
2017 Honda Ridgeline
. Stay updated on our
Facebook page!
Contact our Honda store in St. Cloud, Minnesota
for more information. Are you looking for a
Honda CR-V for sale in Monticello, MN
? We can help. Give us a call.
Are you looking for the 2016 Honda Civic for sale in Minneapolis, MN?
Click here.
Are you looking for the 2016 Honda Accord in Little Falls Falls, MN?
Click here.
Luther Honda of St. Cloud is proud to serve the St. Cloud community, as well as customers looking for new and used cars for sale in Sauk Rapids, St. Joseph, Little Rapids and Monticello, Minnesota. Visit us today.