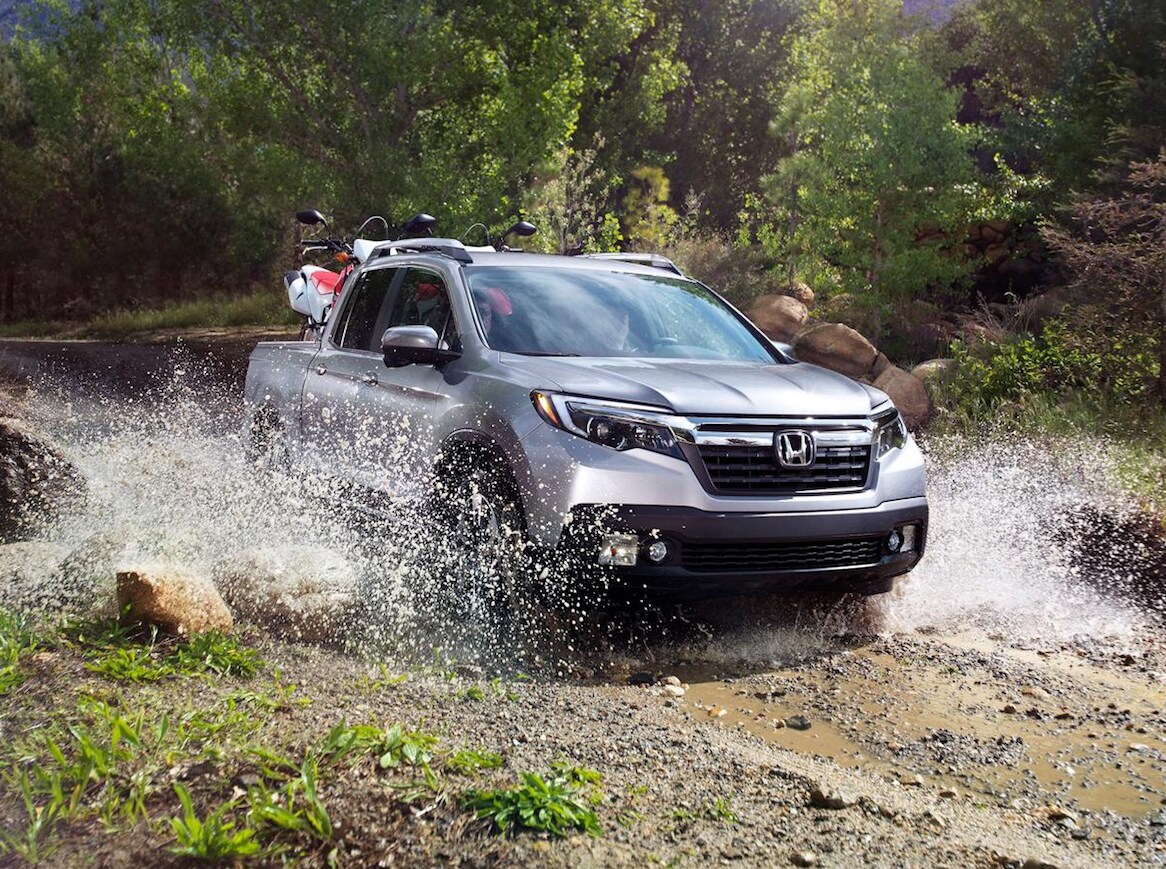 When it comes to pickup trucks, they may look great and appear to have all the trappings of a rugged machine. But sometimes, they fall short when it comes to performance and 4x4 capability.
The 2017 Honda Ridgeline just proved that it doesn't fall into that category.
Recently, a reporter for the New York Daily News took the all-new Honda Ridgeline out for a spin to test its off-roading capability. He like what he discovered.
The 2017 Honda Ridgeline was taken through the Santa Monica Mountains in Malibu, California. This place proves to be a bit of a challenge for any normal truck. But the Honda Ridgeline delivered.
Reporter Christian Wardlaw turned on its "Sand" driving mode, which is made possible with its Intelligent Variable Torque Management System.
"Freshly graded, the first part of the trail was essentially a dirt road," Wardlaw says, "but as we climbed in elevation and took the fork leading to the more difficult portion of the route, the dips and bumps presented the Ridgeline with regular challenges. Though the truck rocked and rolled and occasionally put a wheel into the air, it remained resolute in its commitment to surpass obstacles, the i-VTM4 AWD system doing a fine job of melting out power to the wheels with the most grip."
It's powerful, to say the least. The 2017 Honda Ridgeline comes with a 3.5-liter engine that delivers 280 horsepower and 262 pound-feet of torque. It can also tow up to 5,000 pounds.
If you're looking for a unique pickup, this would certainly be the one to take a look at.
Our Honda dealership in St. Cloud, MN couldn't be more excited to sell the 2017 Honda Ridgeline. It's coming soon.
Contact us
to learn more!
Contact our Honda store in St. Cloud, Minnesota
for more information. Are you looking for a
Honda CR-V for sale in Monticello, MN
? We can help. Give us a call.
Are you looking for the 2016 Honda Civic for sale in Minneapolis, MN?
Click here.
Are you looking for the 2016 Honda Accord in Little Falls Falls, MN?
Click here.
Luther Honda of St. Cloud is proud to serve the St. Cloud community, as well as customers looking for new and used cars for sale in Sauk Rapids, St. Joseph, Little Rapids and Monticello, Minnesota. Visit us today.